How many times do you unlock your phone in a day? How long can you survive without looking into your mobile phone? From booking a cab to ordering a meal, reserving your tickets to sharing the tweets, mobile phones have become a necessity of life without which it is almost impossible to survive. Ever wonder what gives your exact location to those cabs you book or the food you deliver? Or what translates languages instantly into 25 other languages even when you are offline? In conclusion Android is the reason behind all the applications that make life easier, innovative and comfortable.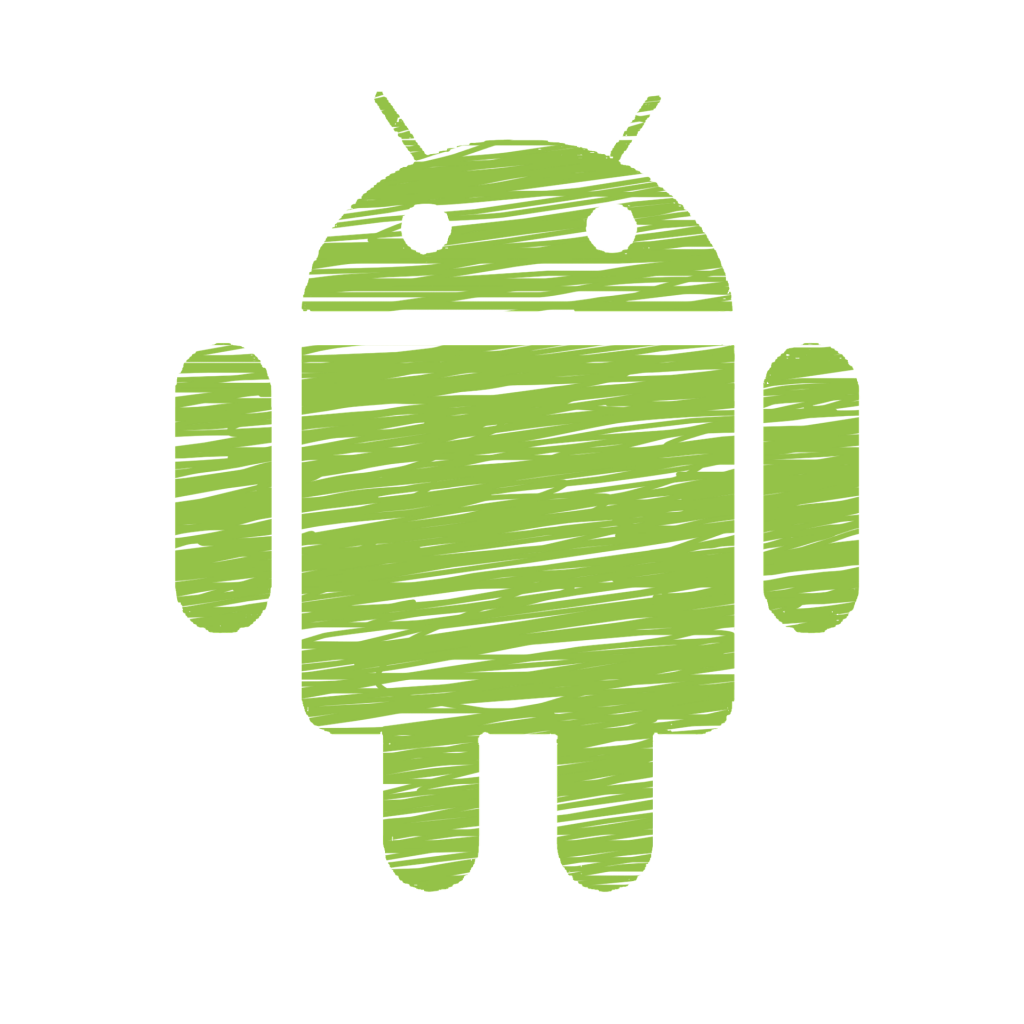 Android Inc. developed Android in 2003, later Google bought the dying startup in 2005 when Android was searching for investors. After That the first commercial Android device launched in September 2008. However Android is not only limited to smartphones, from watches to smart TVs to tablets, it powers them all.
Secret behind naming of Android Versions
Every Android Version is named in alphabetical order by Google. Also, other than Android 1.0 and 1.1, every Android version was named after a dessert until the launch of Android 10 in 2019 that ended this confectionery naming scheme.
However with every single version released, Android has transformed visually, conceptually and functionally; thus becoming more and more better every-time.
List of all the Android Versions with their release dates:
Android Version 1.0- September 23, 2008
Android Version 1.1- February 9, 2009
Android 1.0-1.1
Android's made its first official public debut on 23rd of September, 2008 with Android 1.0. HTC DREAM was the first commercially available Android device. On February 9th, 2009, the Android 1.1 update was released, initially, it was available only for HTC Dream. 1.1 version of Android was internally known as "Petit Four", though this name was never used officially.

Android 1.5- Cupcake
The release of Android 1.5 Cupcake in 2009 gave birth to the tradition of Android version names. Cupcake was released on April 27th, 2009, it was based on Linux kernel 2.6.27. Other than having the first desert-based name, it had several other firsts as well; like the first on-screen keyboard, the framework for third-party app widgets and the first-ever option for video recording.
Android version 1.6- Donut
Android 1.6, Donut, rolled into the world on 15th of September, 2009. It was based on Linux kernel 2.6.29. Donut included some of the most important features like the ability for the OS to operate on a variety of different screen sizes and resolutions – a factor that was, is and will be useful for years to come. It also added support for CDMA networks like Verizon.
Android versions 2.0 to 2.1- Eclair
Android 2.0 Eclair was released six weeks after the release of Donut on October 26, 2009. Voice-guided turn-by-turn navigation and real-time traffic information were one of the best and most liked features of Eclair. Back then, people didn't know something of that sort is even accessible. It also brought live wallpapers and speech-to-text functions in the world of smartphones. Its 2.1 update was also called Eclair and was released after a few months.
Android version 2.2: Froyo
Android 2.2, named as Froyo, was released on May 20, 2010. Froyo was the short form for frozen yogurt. It was based on Linux kernel 2.6.32. Its main focus was on the improvement of performances of Android devices. Froyo welcomed the standard dock at the bottom of the home screens. It also offered the first incarnation of Voice Actions through which one could perform the basic functions of getting directions or making notes by simply tapping an icon and speaking the required command. In addition to that, Froyo also brought support for Flash to Android's web browser.
Android version 2.3: Gingerbread
Android started to turn towards distinctive design through the release of Android 2.3- Gingerbread on December 6, 2010. The bright green color of Android's robot-mascot became an integral part of the Android's OS appearance. Black and green flew all over the new UI.
Android 3.0 to 3.2- Honeycomb
On February 22, 2011, 3.0 Android update- Honeycomb, exclusively for tablets, was released. It was based on Linux kernel 2.6.36. Android 3.0 was released to accompany the launch of the Motorola Xoom and the 3.1 and 3.2 updates also remained a tablet-exclusive entity. Honeycomb marked the beginning of the end for the permanent overflow-menu button as it was the first one to use on-screen buttons for main navigation commands.
Android version 4.0: Ice Cream Sandwich
The release of Android 4.0- Ice Cream Sandwich served as Android's official entry into the era of modern design. It carried the main elements of Honeycomb along, like the on-screen buttons and card-like appearance for switching through applications. It was publicly released on October 19, 2011 and was based on Linux kernel 3.0.1. It was the last version to officially support Adobe Systems' Flash player. It also offered the ability to swipe away notifications and recent apps- a feature that is still in use.
Android versions 4.1 to 4.3: Jelly Bean
Android 4.1-Jelly Bean was released to the Android Open Source Project on July 9, 2012. Nexus 7 tablet, released on July 13, 2012, was the first device to run Jelly Bean. it was based on Linux kernel 3.0.31. Its main focus was on the improvement of functionality and performance of the user interface of Android. It offered expandable and interactive notifications, an expanded voice search system, and a more advanced system for displaying search results.
Android version 4.4: KitKat
Android 4.4 KitKat was announced by Google on September 3, 2013. It was initially named as Key Lime Pie ("KLP") but the name was later changed to Kitkat because not many people knew the taste of key lime pie. The release of Android's Kitkat marked the end of the dark era, as the blacks of Gingerbread and the blues of Honeycomb finally made their way out its OS. they were replaced by lighter backgrounds and more neutral highlights; the status bar turned transparent and the icons turned white. It also saw the first version of "OK, Google" support that worked only when the screen was already on and you were either at your home screen or inside the Google app.
Android versions 5.0 and 5.1- Lollipop
Android 5.0 – Lollipop became available as official over-the-air (OTA) updates on November 12, 2014, for selected devices. It launched the Material Design standard which is present even today. It brought a whole new look that extended across all of Android, its applications and including other Google products as well. The card-based concept became the core UI pattern that guided the appearance of notifications, it also showed up on the lock screen for at-a-glance access and the Recent Apps list. Lollipop brought along some exciting features such as truly hands-free voice control via "OK, Google" command, support for multiple users on phones and a priority mode for better notification management.
Android version 6.0- Marshmallow
Android's 2015 release- Marshmallow was a fairly minor Android release. It didn't offer much to deserve a full number bump. It was released as the starting of the trend of Google releasing one major Android version per year with its own whole number. It was available on the Nexus 5 and Nexus 6 phones, Nexus 9 tablet and Nexus Player set-top box. Marshmallow's most attention-grabbing element was a screen-search feature called Now On Tap. More granular app permissions, support for fingerprint readers and support for USB-C are some of the best and long lasting features offered by Marshmallow.
Android versions 7.0 and 7.1- Nougat
Google's 2016 Android 7.0- Nougat was released on July 18, 2016. It offered a native split-screen mode, a new bundled-by-app system for organizing notifications and the life saving-Data Saver feature. Nougat also added an Alt-Tab-like shortcut for snapping between applications. The one feature for which Nougat will always be remembered was the launch of "Google Assistant"- the most critical component of Android and most other Google products.

Android version 8.0- Oreo
Android 8.0- Oreo was released on August 21, 2017 . Its release added a lot of valuable features to Android platform such as the native picture-in-picture mode, notification snoozing option and notification channels through which you can control the way app alert you. It also aligned Android and Chrome OS to improve the user-experience of Android apps on Chromebooks. It was the first Android version to feature Project Treble- an ambitious effort to create a modular base for Android's code to provide timely software updates.
Android version 9: Pie
Android Pie received heart-warming welcome on 6th of August 2018. Pie's most epic change was its hybrid gesture/button navigation system, which traded Android's traditional Back, Home, and Overview keys for a large, multi-functional Home button and a small Back button that appeared its alongside. Other noteworthy features of Pie include reply system for messaging notifications, a new dashboard of Digital Well-being controls and a more intelligent system for power and screen brightness management. It allowed users to smartly handle Wi-Fi hotspots, it brought a twist to Android's Battery Saver mode along with a variety of privacy and security enhancements.
Android version 10
Google's Android 10 is the latest Android version that is currently being used. It is the first Android version to shed its letter and be known simply by a number. It was officially released on 3rd September. Initially introduced as Android Q at Google IO 2019 was officially renamed to Android 10, keeping the global audience in mind. Currently, only Google Pixel phones have access to it, the other phones will have to wait to use the latest version of Google until each Original Equipment Manufacturer develops their own versions of the update for every phone and release it.
Upcoming Android Version 11
Finally, Google made its first official acknowledgment of Android 11. In addition, the 2019 Android Dev Summit is scheduled for October 23rd and 24th. Also, Google has already posted the full conference schedule in which one of the session is titled "Preparing for Scoped Storage in Android 11".
The naming of Android version
The cycle of naming Android versions has reached where it started. When Android 1.0 made its first official public debut, it did not have any code name, and with the latest release of Android 10 in September 2019, Google ended the cute confectionery system of names. Android 10 was initially introduced as Android Q at Google IO 2019 but was later re-branded as Android 10. Sameer Samat, Google VP of product management for Android, said:
"As a global operating system, it's important that these names are clear and relate-able for everyone in the world".
Therefore stating the importance of switching to numbers to grasp global users.
Android Version 5.0 Lollipop Bugdroid

Android Version 6.0 to 6.0.1: Android Marshmallow

Android Version 9.0: Android Pie

Android Version 8.0 to Android 8.1: Android Oreo

Android Version 3.0: Android Honeycomb

Android Version 2.0: Android Eclair

Android Version 7.0 to 7.1: Android Nougat

Android Version 4.4 to 4.4.4: Android KitKat

Android Version 4.1 to 4.3.1: Android Jelly Bean

Android Version 2.2: Android Froyo

Android Version 4.0: Android Ice Cream Sandwich- October

Android Version 2.3: Android Gingerbread

Android Version 1.6: Android Donut

Android Version 1.5: Android Cupcake
For android app development service visit here.