Top Lightweight Android Emulators List for Windows
Android Emulators are the Android operating system that can create a virtual Android device on your computer having windows operating system. Since it is a kind of making another operating system on an OS so it is generally very heavy programme.
You can use Android Emulators to create your own virtual android device on your laptop or computer.  Android Emulators help to test android app straight on your Computer. Android Emulators can help you to play latest android games on your system.
Sensors are not present in Android Emulators like actual android mobile and location as well.
Friends we have a list of latest Android Emulators for you:
Bluestacks:
The Bluestacks App Player is  Windows software that creates an Android Operating System. The softwares basic features are free to download and use. Advanced optional features require a paid monthly subscription.
BlueStacks is one of the best android emulators to run apps and play games. It runs all apps launched on Google Play. You can also run an app if you have .apk file of it. Just right-click on your .apk file and select the app player or drag and drop the .apk file to app player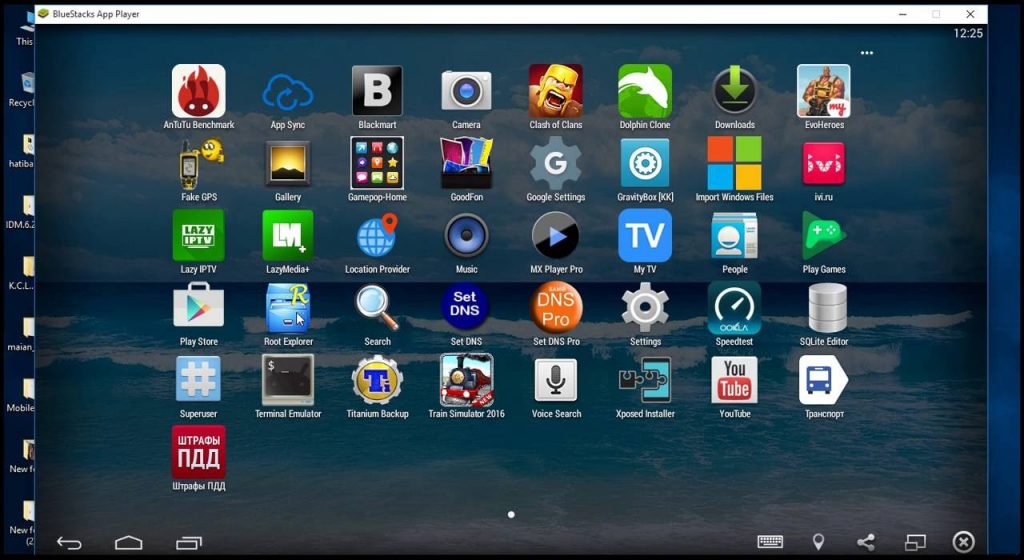 GenyMotion:
Some app and games run only on Android versions 4.0+ powered devices. GenyMotion provides all android versions OS, you can download all latest versions of android and can create emulator.
GenyMotion comes bundled with a virtual machine, Oracle VM VirtualBox, but GenyMotion and VM VirtualBox can be download and both installed separately.
Genymotion is an easy-to-use Android emulator that has been designed to help app developers test their products within a safe, virtual environment. The developers provide support for various different versions of the Android operating system that you can choose from; 2.3 to 5.0.
For Android App testing purpose GenyMotion is best for you. For Installing Games or WhatsApp or Using an app, I would recommend BlueStacks.